QUALITY GREENHOUSES
"We sell serenity"
NationalTM Under GlassTM Custom designs

Installation Repairs
Lord & Burnham Parts
A greenhouse environment can provide a much-needed respite for busy people who are always on the go. Choosing a greenhouse that is not only fun to be in but that also provides an attractive addition to the residential landscape is an important consideration in the decision-making process. Quality of material and design are of prime importance. In a top-of-the-line greenhouse, form can precede function, but not at its exclusion. Functional considerations are imperative: a clear view from inside or out, enough light but not too much to generate unwanted heat, adequate ventilation, appropriate benches for the type of plants that will inhabit the space, winter-only or year-round usage, adequate heating and cooling, proper shading whether fixed or retractable, choice of foundation, necessary drainage, and the ability to withstand a springtime hail storm, are all vital components to a successful greenhouse experience. But without a pleasing structural appearance, the greenhouse can be a neighborhood eyesore. The choices we offer are of the highest quality of product, workmanship and design.
---
Aluminum Frame
National Greenhouse™ - National Greenhouse Company, a division of Nexus Corporation, is a proven leader in the design and manufacture of greenhouses and other enclosed environments-not just for the home but also for schools, universities and businesses across the United States. With over 70 years of experience, National Greenhouses are designed and manufactured to stand the test of time. See more....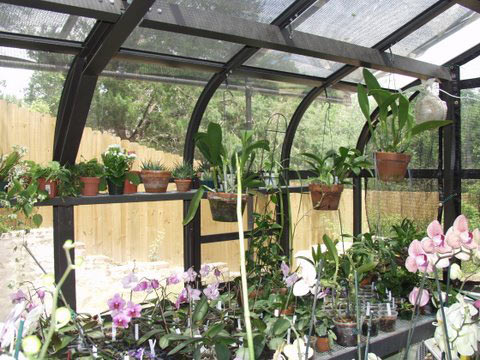 Under Glass Mfg. Corp.™ - Under Glass Manufacturing Corporation (Under Glass), continues the Lord & Burnham greenhouse tradition begun in 1856. Originally made out of cypress or redwood, Lord & Burnham represented the apex of American greenhouses for over a century. Now Under Glass offers the same Lord & Burnham aluminum frame designs that set the standard for greenhouses from their inception in the 1950s. See more....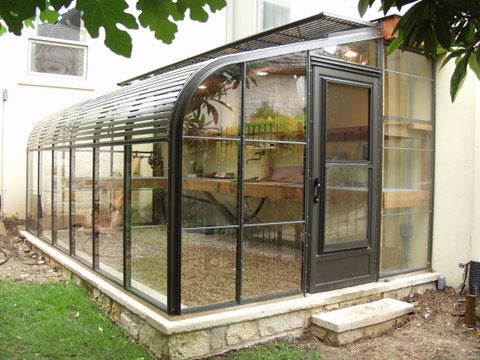 ---
Hybrid Designs
Acacia Specialty Builders strives to provide an architecturally consistent addition to your home environment with one of our hybrid greenhouses. All of our greenhouses are available either in free-standing or lean-to designs. Let your imagination be your guide; we can help with practical and cost-effective suggestions in the design process. See more....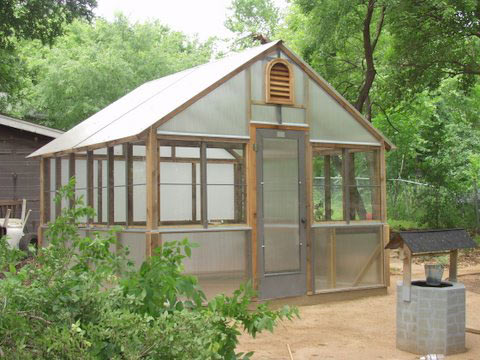 ---
Custom Greenhouses
Sometimes the prospective client has their own ideas about the type of structure they would like to use for a greenhouse.  We welcome the opportunity to hear about your vision, and to offer some practical suggestions to make the growing experience a successful one.  We often work with architects who have very specific ideas about detailing and overall appearance.  Conversely, we also work with homeowners who only have a vague idea about what the appearance would look like, and they leave the rest to us.  Other times it is an evolutionary relationship between architect/client and Acacia, and the end result is pleasing to all.  Whatever your specific needs may be, we would be delighted to visit with you and see if our 33 years of greenhouse experience can be assistance in your specific project. See more....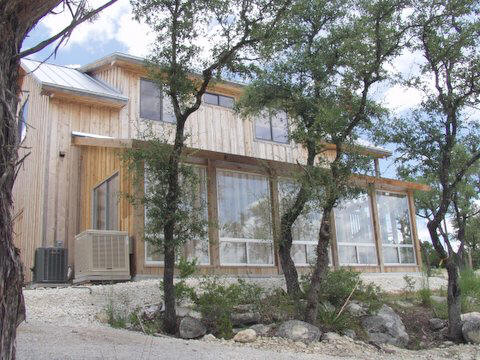 ---
Custom Architecturals
Occasionally there is a call to use the greenhouse components with which we often work, and use them in different applications.  A greenhouse roof without walls can be a delightful area to relax or entertain.  Attached to the house, this might be called a patio cover, but somehow that doesn't convey the right message.  We prefer to call such a covering a translucent awning.  Let your imagination be your guide; privacy screens, tensioned shade structures, retractable shades and awnings, electric rolling shutters, even misting foggers for sidewalk cafes or back patios, translucence and/or operability can make a difference worthy of consideration. See more....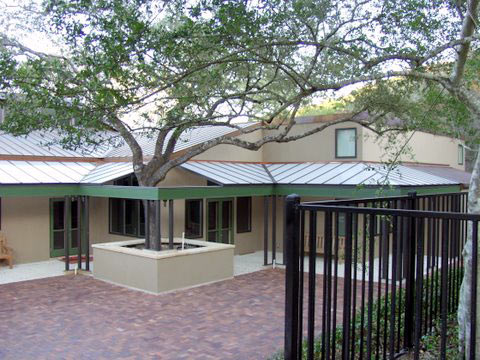 ---
Greenhouse Repairs and Upgrades
General- Greenhouses, like most structures, need a little TLC from time to time.  Sometimes, a general cleaning will go a long way toward bringing back the original luster.  Other times, a more invasive and/or technical strategy needs to be employed.  Normally, these are not emergency situations, and we typically like to schedule these smaller projects as fillers between larger projects.   However, in emergency situations, such as falling tree limb damage in winter, we try to give even new customers an expedited priority. See more....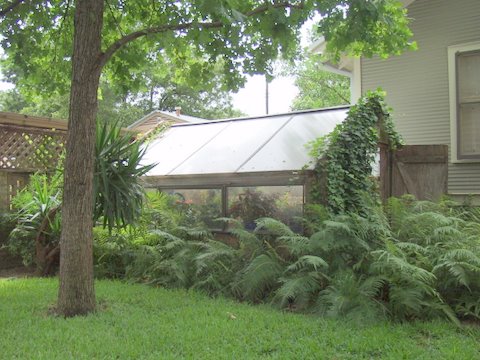 Lord & Burnham™- The name Lord & Burnham is still remembered as the leader in American greenhouse manufacturing for nearly all of the 20th century.  For over 130 years, Lord & Burnham was synonymous with the best that money could buy.  Now, nearly 20 years after closing shop, L&B units dot the landscape as vibrant plant spaces all across the country.  If your Lord & Burnham is in need of repair, or if you need replacement parts, or if you would just like to share a photo of your L&B with us, please do so.  As the L&B agent in Austin since 1974, Chris Brammer would love to hear from you. See more....